Chicago Cash Cube Rentals
Welcome to Chicago Cash Cube Rentals, where we specialize in taking fun out of the box – literally! From corporate events, to birthday parties, fundraisers, or any other type of celebration, our high quality money cubes will be sure to blow away any gathering.
Based out of the Midwest, our top of the line cash cubes are available for transport to any location. We'll provide all materials and our premier equipment will handle the rest. Reward party guests, differentiate your corporate booth, or create an unbelievable raffle with a crowd pleasing and mobile money booth. No occasion is too big or small for Chicago Cash Cube Rentals to take it to the next level!
About Us
A division of US Casino Rentals, Chicago Cash Cube was founded in 2010 and is now the leading leaser of money blowers throughout the Midwest. Our aim is to produce an exhilarating experience with every cash cube rental. We achieve this success with new, high-end equipment and a dedicated professional team. Chicago Cash Cube Rentals strives to assure an enjoyable, seem-less experience for every individual involved!
Our current money booth events have included Bar and Bat Mitzvah celebrations, corporate holiday parties, trade show exhibitions, non-profit fundraisers, school assemblies and birthday parities!
Call or email us today to find out more about how to get a cash cube at your next big event!
Gallery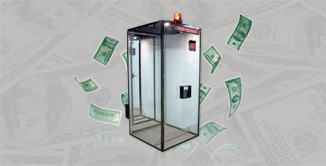 Hard Case Cash Cubes
Our hard case cash cubes feature built in airflow units, customizable LCD reader boards and wheels for easy transport.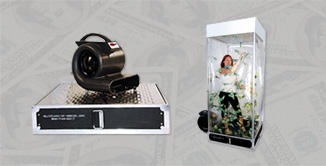 Portable Cash Cubes
Our portable cash cubes are lightweight and designed for travel! They're so portable you can fit one in the trunk of your car.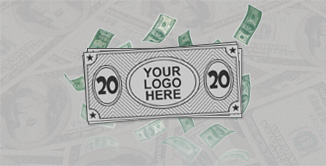 Customizable Funny Money
We also offer the option to have customized "funny money" to further enhance the appeal and impact of your cash cube!
Request a Quote
Need a quote?
To request a quote for your Cash Cube please fill out the form below and we will get back to you as soon as possible!
---
Mailing Address
Chicago Cash Cube
345 N Eric Dr
Palatine, IL 60067
Phone
Phone: 847.829.4543
Fax: 847.829.4577
Email